Pre-graduate practice in the specialty is one of the most important stages of training future specialists. In the course of this practice, the knowledge acquired by students at the university is transformed into skills and practical skills. If this link is not sufficiently effective, a specialist may turn out to have knowledge, but not able to successfully apply it in professional activities. Therefore, MA students at AMNT LLP study in-depth the work processes throughout the enterprise in order to have an idea of the link between all departments. They are also involved in all stages of production for a better study of their topics on the diploma project.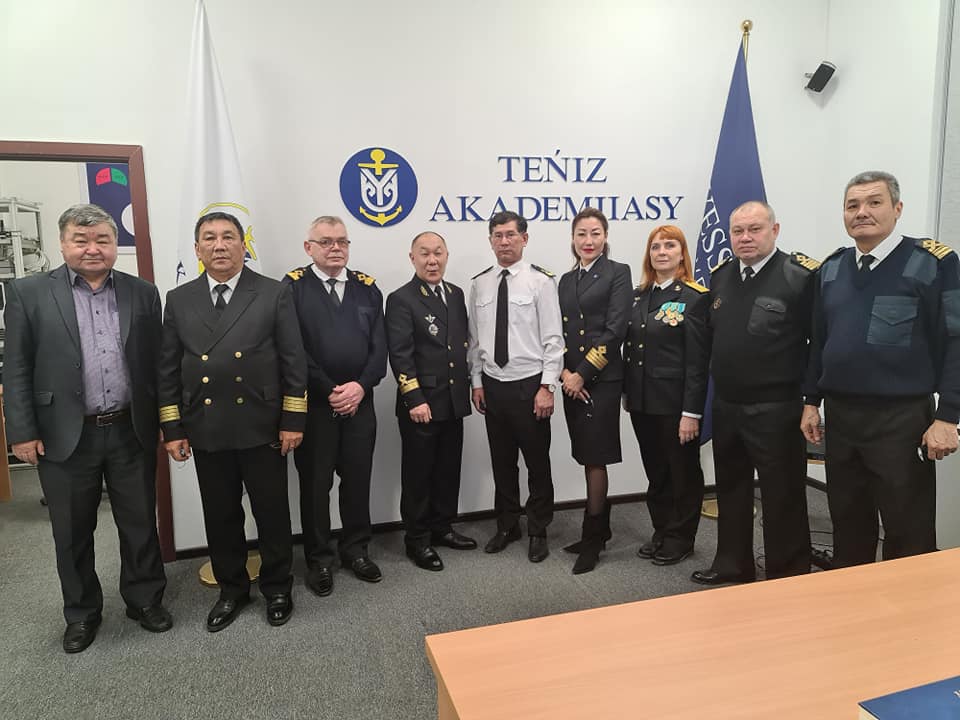 After several months of preparation, in May 2021, the Maritime Academy passed the international accreditation in IQAA (Independent Agency for Quality Assurance in Education). We have renewed the license for two educational programs:
– 6B07113 – "Navigation";
– 7M07112 – "Marine equipment and technologies".
The teaching staff of the YU Maritime Academy took advanced training courses according to the Quality Standards System of the educational organization in accordance with the requirements of the International Convention "STCW" of ASTU, Astrakhan.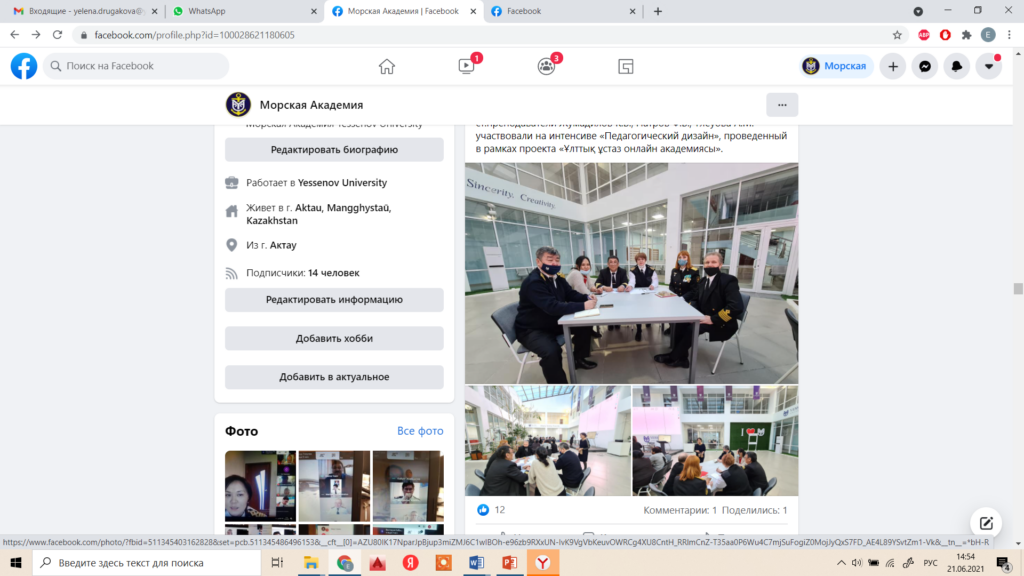 The coordinators of the educational programs of the YU Maritime Academy, associate professors Kabylbekova V. V., Satzhanov B. S. and senior teachers: Zhumadilov K. B., Patrov F. V., Tleuova A.M. participated in the intensive "Pedagogical design" held within the framework of the project " Ұлттық ұстаз онлайн академиясы " under the program " Erasmus+"
The head of the Consulate General of the Republic of Azerbaijan in Aktau, Elmar Mammadov, has specially arrived at the YESSENOV UNIVERSITY Maritime Academy to discuss issues related to the training of naval personnel. As a result of the work carried out, the "Agreement on two-degree education"was signed.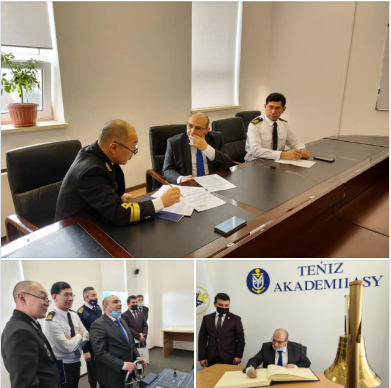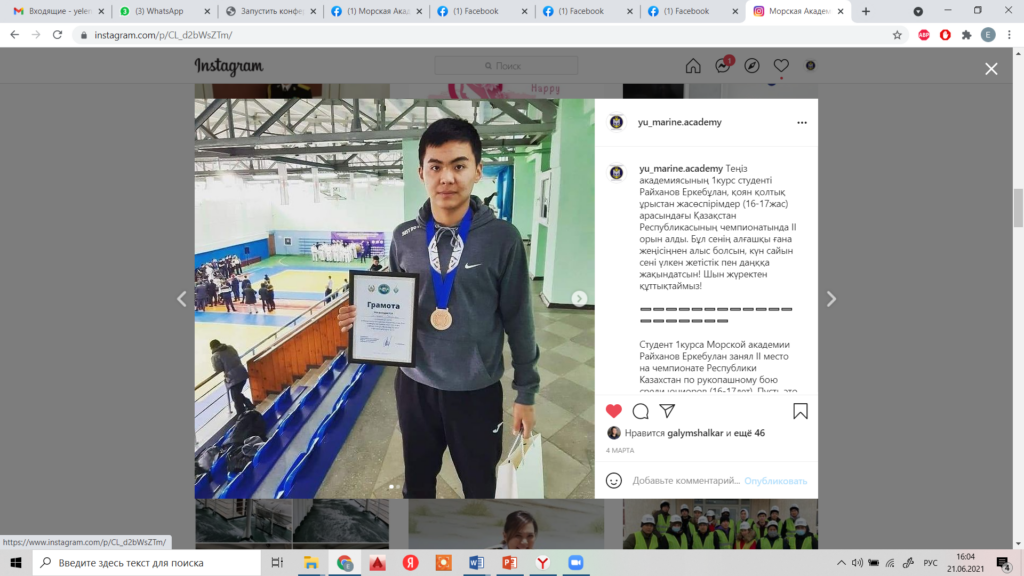 The 1st-year student of the Maritime Academy Raykhanov Yerkebulan took the 2nd place in the championship of the Republic in hand-to-hand combat.